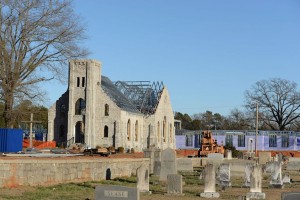 Learn about our Restoration Efforts
We welcome you to share the joy of our Lord through worship and teaching.
Here, you will be part of a loving family dedicated to reaching out to all in need of care and healing.
Join us as we, by our example, inspire others to love and serve Him.
Sunday School: 9:00

Worship: 10:00
Pastor D. Brent Nichols
2496 SC Highway 773
Pomaria, SC 29126
Church phone: (803) 276 -2570
Parsonage phone: (803) 276-6303