Welcome to our children's page of art, music and story.St. Paul children currently are illustrating the children's book Welcome to St. Paul that leads the reader through our church building and church grounds.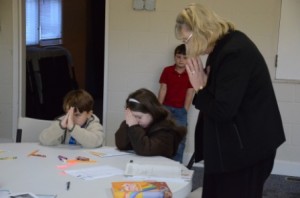 In an October children's sermon, they listened to the book Martin Helps the Church. In this book, children journey with Martin (Luther) as he becomes a priest and helps start the Protestant Reformation.  Martin Helps the Church has llustrations that are coloring book pages, and the book is free for download.
In Abby's Special Tuesday a young girl learns about Shrove Tuesday and Lent.  The book includes a recipe parents and children can use to make their very own Shrove Cakes.  This book doubles as a coloring book and it is free for download.Adobe Reader software is required to read these books.  You can download the software  for free at http://get.adobe.com/reader
Our newest book, Bruce and the Christmas Play, is arriving just in time for Christmas this year.  It also is a coloring book free for download using Adobe Reader.  The book is divided into two parts only because I had to do so to make it fit on our webpage.
Bruce and the Christmas Play part one Bruce and the Christmas Play part two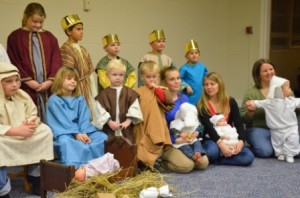 Our children's ministry continues to grow, as do they.  Kevin Boozer, author and illustrator of Martin Helps the Church and of Abby's Special Tuesday, also writes for The Little Lutheran a children's magazine for those age 6 and under.  Several children's books written for use at St. Paul have also been used as songs or stories in the magazine which is read all over the world.