The demolition, restoration and construction process is underway. Please check back here for updates on our efforts.
We continue to work with architectural firms and contractors to discuss the available options for restoring the sanctuary and rebuilding the education and administrative building.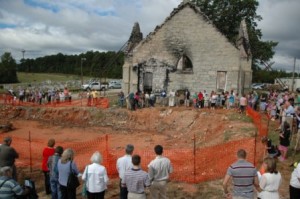 PLEASE NOTE: While we appreciate persons' desire to help in our rebuilding efforts at this time everyone must remain BEHIND THE ORANGE FENCE that surrounds the church. The fence is there for everyone's safety. Additionally, the investigation into the fire continues and nothing needs to be moved until approved by the proper authorities.